Content for id "UNDERVERT"
RANCH FOR SALE: SOLD

497 Beautiful acres on CR 109 NW of Beeville, TX. Beautiful home and guest quarters situated around a lovely pool with attached deck and outdoor kitchen and fireplace. Plenty of room to entertain family and friends. Gorgeous oak trees shade the yard. This high-fenced ranch is 50% improved pasture and 50% native south Texas brush. Four beautiful ponds scattered throughout the ranch and have water running to each one. There is a 30'X60' semi-enclosed barn with a deer cooler. There's a 3.5 acre irrigated field that is the perfect food plot for wildlife. Many great places for deer blinds and feeders and will also run a great set of cattle. The ranch is well watered! You gotta see this ranch!!! Surface estate only, no minerals offered. $4,100/acre. Joins 568 acres also for sale. 361-597-0373 cell.
View Photos
PROPERTY FOR SALE: SOLD
252 beautiful rolling acres of native South Texas brush country! Off the beaten path but easily accessible, this tract of land sits approximately 10 miles northwest of Beeville, TX on Mineral Cemetery Road. Beautiful rolling oak tree covered hills with mixed brush provides great views and great habitat for wildlife. There is a water well and trough at a small corral for livestock and an overflow line that sends water down to a small pond in a mesquite and oak tree shaded draw. Deer, turkey, hogs, quail and javelina call this ranch home. There are a few senderos scattered throughout the property. Many possibilities for improvements on this native tract of land! Surface estate only, no minerals convey. $3,550/acre
PROPERTY FOR SALE: SOLD
FM 673 & CR 318, Beeville, TX
Beautiful 146 acres of rolling improved and native south Texas brush country. This is an awesome little ranch complete with move-in ready, fully furnished, 714 sf Loft style elevated house. The kitchen has Glass top electric stove, Double door fridge, and dishwasher. The living area is furnished with nice couches, chairs, china cabinet, etc... The kitchen/living area is partially separated from an elevated bedroom/bathroom. It has new central h/a. Big 350SF deck with BIG VIEWS adorns the front of the house. There is a nice set of corrals perfectly suited for working a small herd of cattle and a great barn for storing equipment and hay. The ranch has four fenced pastures with water troughs and two ponds. The house, ponds and troughs are supplied by a water well. There is a second water well that could be equipped with a solar pump or electricity. One of the ponds is stocked with fish. The brush is sculpted throughout the property to provide the perfect cover for wildlife while also providing endless hunting opportunities.... Deer, Quail, Dove, Pigs etc. This great property has it all!!
Surface estate only, no minerals offered. $4800/acre
Equipment available under separate deal.
PROPERTY FOR SALE: SOLD
244 acres of semi-improved pasture and native South Texas brush situated within 2 miles of Beeville, TX. Just north of the 351 Bypass on FM 673, this tract of land will make you feel like your miles from town. The ranch has two pastures: the west side containing Huisache and scattered mixed brush among very large beautiful oak trees, the east side is loaded with oak trees scattered amongst native mixed brush that has routinely been roller-chopped. It is great habitat for deer and quail. With timely rains, this place grows lots of grass and is a haven for wildlife too. There is a water well that provides water to a livestock trough. There is a beautiful pond on the south end of the property that holds water very well and provides another water source for cattle and wildlife. There are a couple of producing oil/gas wells but the sites are clean and have a minimal foot print. Surface estate only, no minerals convey. $4,400/acre.
62 ACRES FOR SALE! SOLD

Just north of Beeville, TX on Hwy 181. 62 beautiful open acres with lots of highway frontage and easy access. Medio Creek runs through the south end of the property. Heavily wooded trees and some brush.
Beautiful Creek access with large pools of water. This tract is famous for producing lots of high quality coastal Bermuda hay. Can possibly be divided into three 20 acre tracts. $4,200/acre. Surface estate only, no minerals offered.
RANCH FOR SALE: SOLD

116 acres with frontage on FM 673 and CR 318 approx 5 miles north of Beeville. 3/2 Brick house on the property. Nice front porch with a view, small barn/shed directly behind the house. The house sits in a 9 acre wooded area with beautiful mesquite trees and mixed south Texas brush. There is a cistern and water well at the house. The remaining 105 acres is open improved pasture with common Bermuda grass and other native grasses and some regrowth huisache. There is a windmill and cistern and livestock water trough in the southwest corner of the property. There is a second entrance on CR 318. Surface Estate Only, no minerals offered. $4,400/acre
View Photos
PROPERTY FOR SALE:
SOLD
45.53 acres on CR 321, 2.25 miles west of the Friendship Church on FM 673, Beeville, TX. This beautiful property is semi-improved with good mix of open country and native brush and mesquite. There is a windmill and a cistern at a small set of corrals. The cistern overflows into a beautiful little pond shaded by large Hackberry and Mesquite trees. Several secluded home sites make this a great place to build a country home and enjoy nature and the outdoors. Surface estate only, no minerals offered. $4,700/acre
View Photos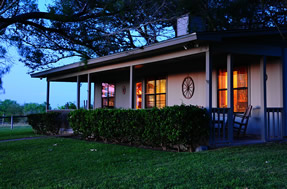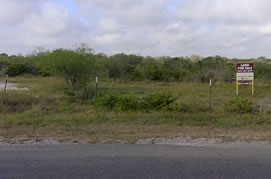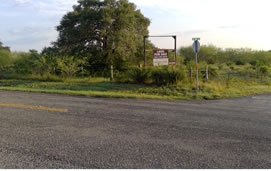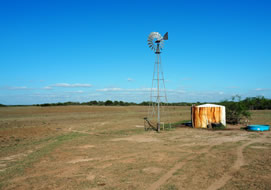 Ranch Brokerage

s a full service firm specializing in ranch real estate, Brown Land & Cattle (formerly Brown Ranch Group) brings many years of experience in all aspects of rural property and the south Texas marketplace. In our business, the ability to understand a sophisticated and complex marketplace is critical-especially as it pertains to the valuation of rural property.
Potential Texas ranch buyers are finding it a smart move to hire BLC to represent them, rather than the seller, in the locating and purchasing of ranch land. With BLC as their "buyers agent" they enter the many faceted and confusing world of ranch real estate with the best possible advice from a true professional in the field. No longer do ranch buyers need to feel un-armed in the marketing shoot-out over expensive Texas ranch land.
"You made the money to buy a ranch by being the best at what you do. Now, when it comes time to spend it on a ranch, hire the best - BLC - to see that your get your moneys worth."
Estate Divisions/Partitions
As ranch land passes from one generation to the next it is many times necessary to have an expert divide it equally to insure equity of passage. In addition to ranch sales we also specialize in rural and ranch estate divisions and/or partitions. The estate partition process requires a high degree of expertise, credibility and sophistication.
Contact us for consultation in these matters.

Buyers Agent



Ranch Real Estate Sales



Estate Divisions/Partitions